Influencers
publié le
04/05/2021
Our XXL OLI bag worn and enhanced by several elegant and bright #Outfits signed @jeanne_andreaa on Instagram. Discover the portrait of a young Parisian passionate about art, fashion and culture: Jeanne Ménard. Between retro style and seasonal trend, we love its finesse and freshness.
"From Paris with love", our You of the month represents parisian style in all its elegance. Jeanne Ménard alias @jeanne_andreaa on Instagram offers us vintage and bright outfits. This art and culture lover, who fell in love with our Heritage collection, is the 100% Frenchie fresh air to follow, of course !
Who are you ?
My name is Jeanne, I am 29 years old, Parisian and creator of fashion and cultural life content for two years on Instagram, I also have my vintage fashion and decoration store. I come from the art market.
What can you find on your Instagram ?
There are mainly fashion, and art, exhibitions, heritage.
What's your style ?
I have always tried to infuse my passion for art into the identity of my account. I orient my style research in timelessness thanks to vintage pieces, and a certain French elegance, whether in the sophistication of an accessory or the choice of a noble material.
For you, what's Maglone ?
For me, Maglone is a guarantee of quality and an identity.
What's your favorite bag and why ?
I really like the black MAG. A classicism softened by the light wood of the handle and a resolutely modern shape for an urban look.
The OLI too, which is surprising by its dimensions. It lets admire the superb material available in suede and smooth leather. And above all, there is a lot of accommodation there, for a city dweller in a hurry !
For you, what is the perfect outfit for this bag ?
I see it with an oversized blazer, a turtleneck, high waisted pants and boxy boots. A masculine-feminine look.
What's important for you in fashion today ?
In fashion today, it is important to keep its uniqueness, not to follow all the trends because they seem to impose themselves on us.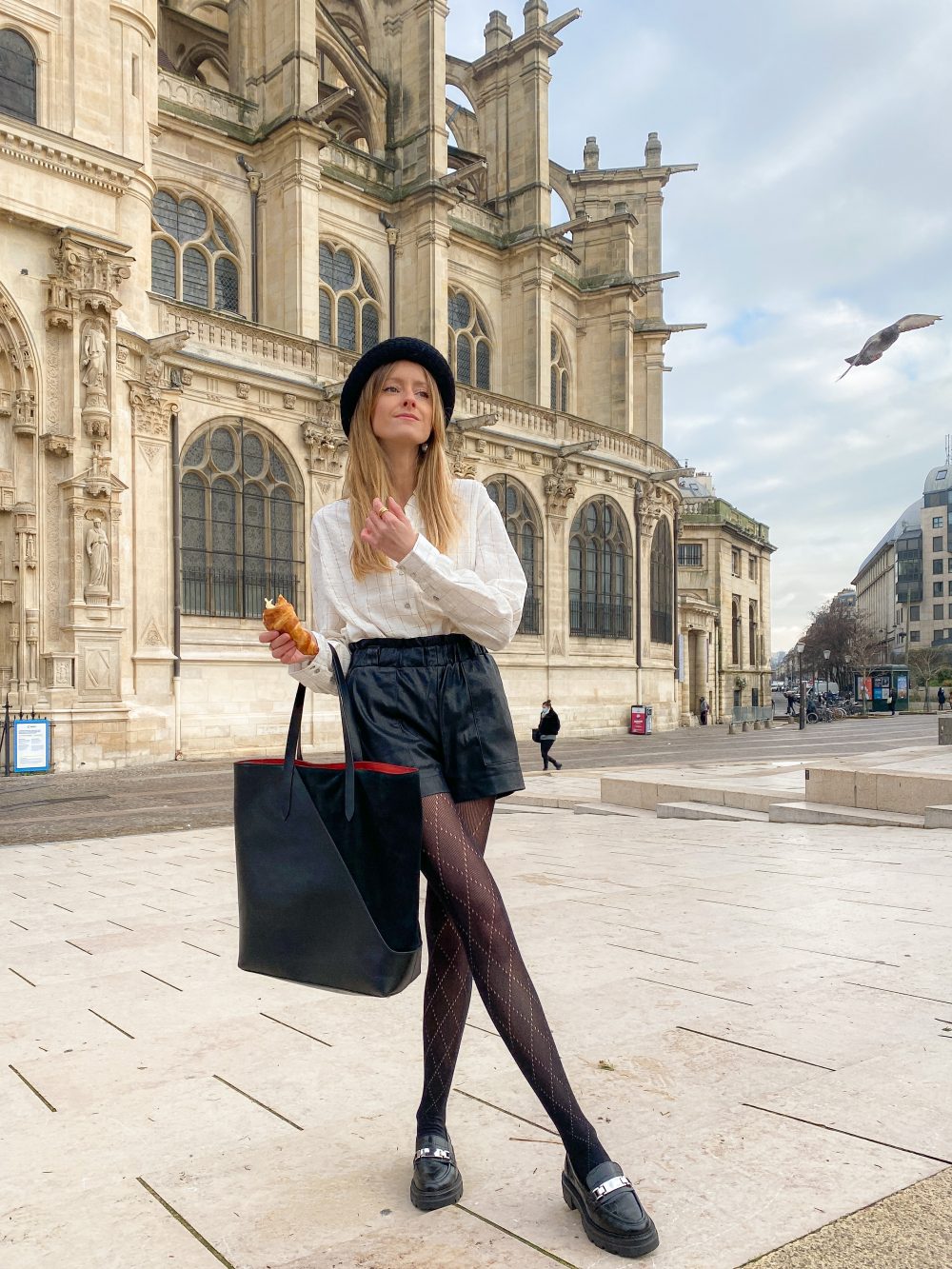 What's your favorite place in the world ?
Even though I travel a lot, the beaches of Carnac in Morbihan remain my favorite place in the world.
An advice for 2021 ?
Trust your lucky star !
Three artists to discover ?
They are no longer of this world but:
My favorite painter : Russian painter Ivan Aïvazovsky
My photographer : the famous Parisian Willy Ronis
My sculptor : the French sculptor Jean-Baptiste Carpeaux
> You can find Jeanne on Instagram just here

https://youtu.be/G10TTxKq4FM